How do you collect an unpaid debt? Are you a creditor, a business with customers who didn't pay their bills? or a combination of these? BBLaw is the premier debt collection law firm in New York. If you are in New York and facing these issues, give us a call today.
As a debt collection law firm in New York, we can help you. You need us because when debt is not addressed correctly, it may be very stressful for your business.
If you have any questions or concerns, please don't hesitate to contact us immediately. Many of our customers are glad to learn that there are many problem-solving options when they come to us at BBLaw PLLC.
Read on to learn more about who we are and the legal choices you can take with the help of our lawyers!
Best Debt Collection And Debt Collection Attorney In New York
We are a New York-based legal company dedicated to proven debt advocacy methods. Our close-knit staff makes sure that our client's legal needs are met with a personal touch.
As a result of our long-standing partnership with many customers, we can provide our clients with the best possible representation both in and out of the courtroom.
We endeavor to put the interests of our clients first by challenging one another's perspectives on a regular basis.
BBLaw PLLC is a law firm in New York that helps people, small businesses, and large corporations with debt consolidation, civil litigation, commercial debt collection, and judgment enforcement.
The following questions may be of interest to you: Over the last 30 years, our bankruptcy and financial recovery lawyers have been helping the community. We have offices in Manhattan and Queens, but we also offer virtual consultations to clients in all five boroughs and on Long Island.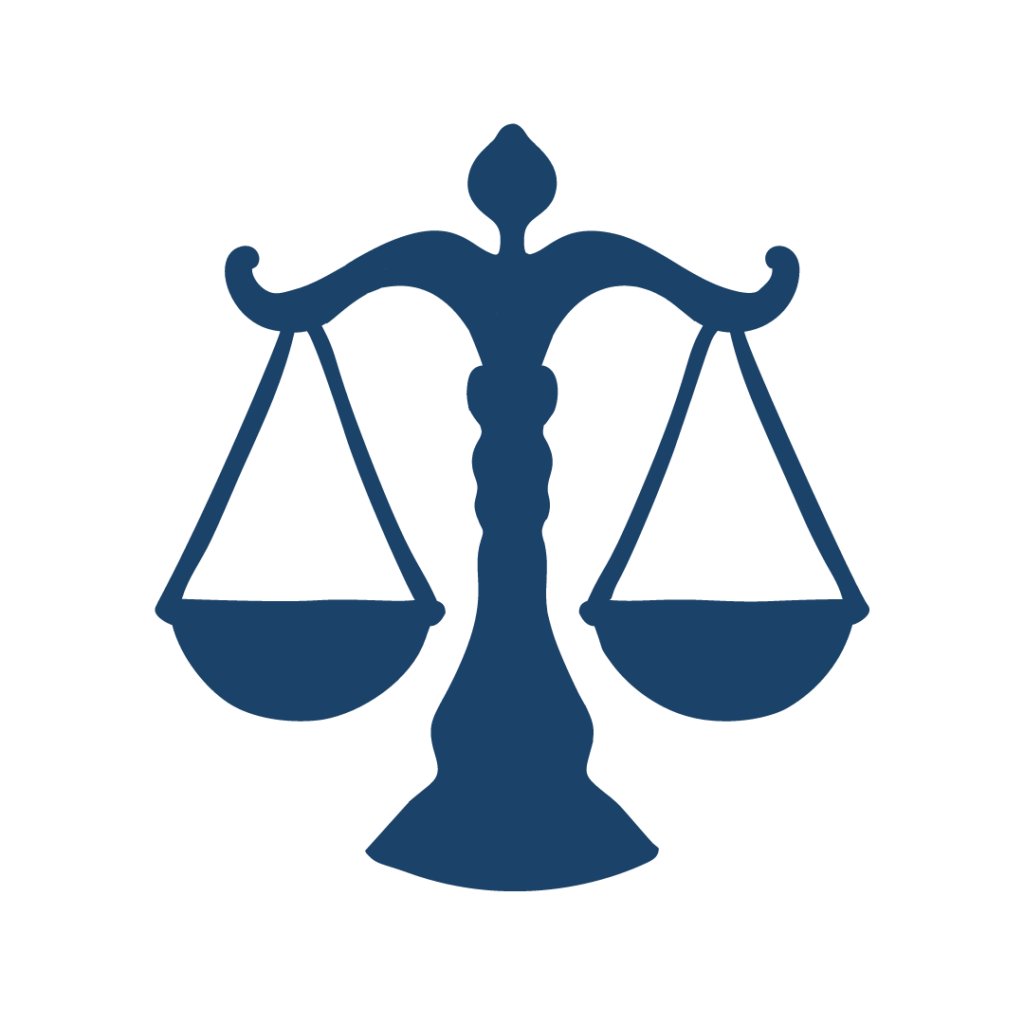 At BBLaw PLLC, we represent not just debtors but also creditors and other interested parties in bankruptcy proceedings. When it comes to Chapter 7 bankruptcy, Chapter 11 or Chapter 13 plans, we have helped clients recover part or all of their money by prudently pushing for their stake in the debtor's estate.
We know what to do to make sure that you get your fair share of the assets that are sold.
What Can You Do If You Are Not Paid by The Debtor?
For businesses, creditors, and lenders who are owed money and need assistance collecting it, consulting with an attorney in New York who is experienced in commercial collection is highly recommended.
Let a New York law firm or collection agency handle the collection of that money, whether it's on a credit card, a loan agreement, or a promissory note owing.
Should You Go with Attorney Instead of Debt Collection Agency?
It is common for debt collectors to work with a debt collection agency. Consider the fact that some of these debt collectors are really lawyers.
A collection agency serves as a go-between if you have a debt that belongs to a person, a company, or an institution.
Creditors pay a portion of their debt to the collector, typically between 25% and 50%.
Credit cards, medical loans, vehicle loans, personal loans, commercial loans, school loans, utility bills, and mobile phone bills are just some of the sorts of debts that may be collected by collection agencies.
How Can A Collection Company Help You?
Commercial Debt Collection
Receivables are common in all companies. Due to a lack of resources, many businesses find themselves unable to collect on outstanding debts.
As a result, the way accounts receivable are managed has a significant impact on their success or failure. A significant load might be alleviated if you hire a professional or a collection agency to do this for you.
A commercial claim exists when there is a financial obligation between two firms (e.g., the performance of a service or the delivery of products), but no payment has been made.
Our goal at BBLAW PLLC is to handle your claim quickly and efficiently so that you may be paid as soon as possible. We meticulously examine each claim to see if it can be collected, saving you both time and money.
Each claim is handled individually, ensuring that your company receives the particular attention it requires—with updates throughout the process.
We are a specialized debt collection law firm in New York.
There is no one-size-fits-all method to solve legal problems. We are willing to take your collection all the way through the legal process, even if it doesn't need a lawsuit.
Our Personalized Approach As A Debt Collection Law Firm In New York
Step #1: Get your File In Our Office
If you prefer, you may send us files by fax or email.
Step #2: Our staff reviews the data and confirms receipt
After we get your claim, we'll look into it thoroughly and send you a letter of acknowledgement within 24 to 48 hours.
Step #3: Once we've contacted the debtor on your behalf, we ask them to pay you.
Before recommending legal action, we will make a series of phone and postal requests to persuade the debtor to pay the bill. We go on to Step 4 if no development is achieved in three weeks.
Step #4: We give you suit suggestions and court expenses
If we feel a lawsuit is appropriate, we will file it as soon as possible. A letter advising legal action and seeking court fees will be sent to you if this occurs. If we suggest that you file a lawsuit, we'll let you know within 30 days of receiving your claim.
Step #5: We will wait for court costs
We will not go to court unless we:
We get an approval
We know the court cost
Please provide court fees as soon as you decide to take legal action. As a result, we'll be able to process your claim right away.
Step #6: Report Status
Every 30 days or sooner, we'll let you know how your claim is going and let you know if the debtor writes to us.
Legal Debt Collection
It's time to go to court in New York if we already have an approval. An expert New York judgment attorney can help you through the procedure at this stage.
Getting started is easy. A lawsuit is filed in New York State Supreme Court after filling the summons.
Next, there are three potential outcomes:
Once the summons and complaint are served, the matter is resolved.
The debtor answers or makes an effort to dismiss the matter. Legal action continues in this context.
The debtor fails to show up or reply as required. An order was obtained and enforced in New York to collect on a debt collection claim you've made against us.
Why BBLaw PLLC?
You'll be able to focus on growing your company instead of stressing about debt payments.
Please pay the debts as agreed upon.
Someone who understands New York court procedures and can handle the legal aspects of the case.
Myths About Commercial Debt Collection
To acquire a mechanic's lien, you must go to court
A mechanic's lien may be filed without going to court. In order to achieve a beneficial result, there are rules and regulations that must be followed.
Before you file, you should talk to a professional and let your accounts receivable department know about important dates so you don't miss out on filing opportunities.
Debt collectors are out of luck if a debtor files for bankruptcy
That may seem to be the case at first glance, but that is not always the case. If a lien was filed at least 90 days before the bankruptcy petition was filed, it may be able to survive. It's a good idea to begin professional collecting operations as soon as possible.
Mediation is an option for resolving the dispute
That may not be the case, though. There is no certainty that a settlement can be reached via mediation unless both parties agree to the terms.
Filing a lawsuit is more time-consuming and expensive than arbitration
Unbiased arbitrators hear all sides of the story and provide a judgement that both parties must uphold, unlike mediators. Even though federal and state rules are complicated and are always changing, it may not be the best idea to represent yourself in arbitration.
It's a last resort to take legal action
There are times when litigation is the most efficient way to recover late debt. However, we believe that commercial debt should be collected as soon as possible.
As a result of a decision, you have been granted the right to collect. That would be ideal, but it doesn't always happen that way. When judgments are issued, you'll need to collect on them at some point.
The Debtor Files For Bankruptcy: What Should You Do Next?
Many debtors believe that bankruptcy is the best option. When it comes to filing for bankruptcy, private citizens often choose Chapter 7 or 13, while commercial entities typically use Chapter 11.
Bankruptcy Filing for Chapter 7
Declaring bankruptcy under Chapter 7 indicates that the debtor is unable to pay their obligations. To pay back creditors, the debtor's assets will be sold and the money will be used to pay them back.
As a creditor, you need to know about the assets that will be liquidated so that you may obtain your fair portion, even if the bankruptcy court is in charge of the process. In this regard, consulting with an attorney is a wise decision.
To make up for the time the debtor has missed payments on your credit, contract, or anything else you owe them, someone will make sure you get your due portion of the liquidated assets.
A creditor may also object to the discharge of debts in a Chapter 7 bankruptcy petition if the debtor has engaged in deception. It is critical that you retain the services of an attorney at this point.
You should keep in mind which debts are eligible for discharge under Chapter 7:
Health-care expenses.
Loans for vehicles
Debts owed on credit cards
Personal and payday loans
Utility bills
Credit card judgments and collection agency debts
Which Debts Cannot Be Eliminated by Chapter 7?
The money comes from student loans.
Alimony and child support
Fines and penalties owed to the government
Bankruptcy Filing for Chapter 11 or Chapter 13.
A bankruptcy filing may be the best option if you've been chasing a debtor for some time and haven't received adequate responses. In addition to Chapter 7, there are Chapters 11, and 13 that might be declared insolvent by the bankruptcy court.
Reorganization of one's financial affairs is the subject of Chapters 11 and 13. Chapter 13 is for those who have assets and a regular source of income and is exclusively available to individuals. The debtor proposes a three-to five-year payment schedule.
Chapter 11, which is most often used by corporations but may also be used by individuals, permits the debtor to take control of his or her own financial future.
Chapter 11 bankruptcy is different because the debtor company can still do business.
Why Rely On A New York Collection Attorney When These Happen?
Bankruptcy and collection lawyers may help you get back part or all of the money you owe.
It is possible for you to successfully defend the assets of the debtor. While the process of filing for bankruptcy is underway, you will be able to take part in a meeting with your creditors if you choose that path.
During the collection procedure, an expert New York debt collection lawyer can make certain that the debtor organization or individual does not transfer assets to other parties.
New York City In-House Collections
When it comes to New York debt collection, BBLAW PLLC has more than 70 years of expertise in the field. We may send a team to your office to assist you in collecting your accounts receivable.
Working with you and/or your team at an agreed upon hourly rate, an BBLAW PLLC employee will come to you and accomplish the same things we do here. Within the Tri-State region, we are willing to travel to meet you.
You'll still have access to the accounts. Because we act as an extension of your company, you don't have to be concerned about the impact on your business relationships. Let us help you boost your collection rate by working with you in-house.
Final Thoughts
Commercial debt collection does not have to be difficult. At BBLAW PLLC, we specialize in debt collection.
With the help of our lawyers, we try to speed up the recovery of your commercial debt by getting them involved in the process and working together to set up good credit standards and effective collection procedures.