A debt collection attorney is a lawyer that may help you design legal tactics for collecting debts from nonpaying customers. If your case gets to trial, they'll often represent you in court and complete and file necessary documents on your behalf.
Debt collection lawyers choose to represent creditors rather than debtors. Efficient and cost-effective debt collection relies heavily on the services of debt collection lawyers.
What Does A Debt Collection Attorney Do?
The best way to get back unpaid bills for some people may be to hire a debt collection attorney. A debt collection attorney does the following:
It helps you take the appropriate legal steps to recover client debts.
It solves the problem if you owe a lot of money, owe money to a big company, or need other legal help.
A debt collection attorney may be an invaluable resource for small business owners who want to recover money owed to them by customers who won't pay.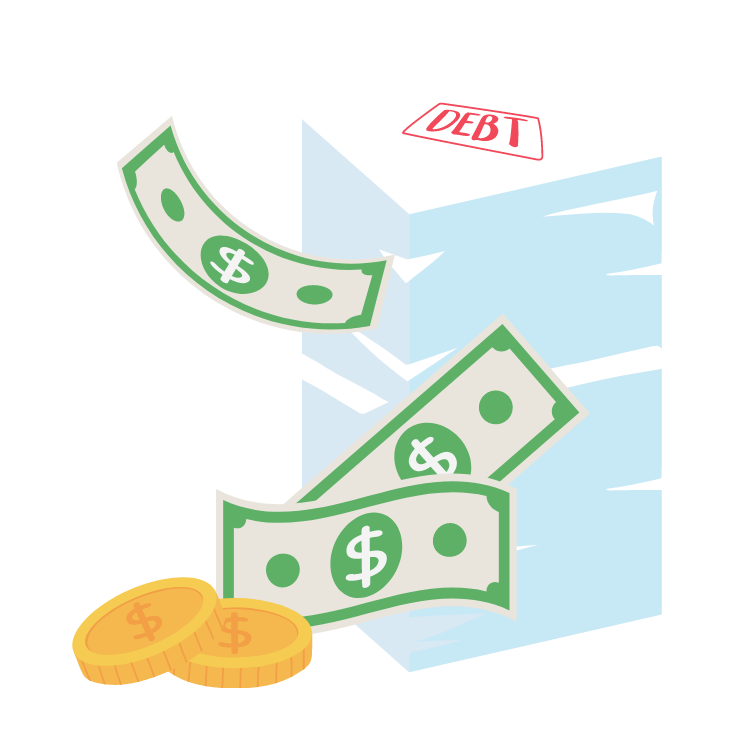 Even though it's irritating, you don't have to give up hope of recouping the money you're entitled to — you may always take legal action to do so. You'll need a debt collection law firm on your side if you find yourself in this situation.
It's critical to know what to expect from a collection attorney and how they vary from collection agencies before taking this step. When looking for a debt collection lawyer, look into their prices, expertise, and court representation.
How Do I Know If I Need a Debt Collection Attorney?
If you're in debt, here are some things to look out for:
Inability to receive owed debts
A threat of a lawsuit
Getting a raw deal from debtors
Debt collection attorneys may also be able to assist you in reducing or eliminating your debts so that you can avoid debt collectors.
A debt collection lawyer may assist in getting your money back if the debtor isn't paying. On the other hand, a creditors' rights attorney works only for the creditors and is dedicated to helping them get their money back.
How Much Does it Cost to Hire a Debt Collection Lawyer?
So, how much do lawyers charge? There's no one-size-fits-all solution to this question.
The majority of debt collection lawyers charge by the hour. You won't have to pay anything up front if you choose a lawyer that works on a percentage fee basis; instead, they will take a portion of your recovery.
Your lawyer will not be compensated if you lose your case. If your lawyer chooses to charge in this manner, you're more likely to be on the side of the creditor than the debtor. Discuss your lawyer's billing practices up front so that you and your lawyer can mutually agree on a charge.
What Can I Expect When Working With A Debt Collection Lawyer?
Creditors are allowed to use the services of an attorney to help them recover the money they gave out.
If you decide to take your case to court, the length of time and amount of compensation you get will depend on the judge's decision.
Negotiating arrangements with the debtor will be easier if the case is settled out of court. Even though you may not be able to get any money, your attorney may be able to negotiate an agreement that makes things smoother.
Even if a you reach a solution, the issue must be settled without further ado by one of the parties. Having a debt collection attorney on your side is the best way to protect yourself from being taken advantage of by debtors.
Authority Of A Debt Collection Lawyer
A lawyer who specializes in collecting debts must have a number of important qualities, all of which are set by law:
A debt collection solicitor might send a legal letter to the debtor. Letters before action, letters of demand, etc., are examples of such papers. Depending on the jurisdiction, these letters may or may not be legal documents.
Debt collection attorneys might visit the debtor at his or her home and establish a payment plan that is easy for all parties to adhere to. Voluntary settlements are also known as Individual Voluntary Arrangements (IVA) and Company Voluntary Arrangements (CVA) in the United Kingdom (for commercial debts).
Debt collection lawyers have the legal right to confiscate the debtor's property in order to collect the debt. However, this is seldom done by debt recovery lawyers since negotiation is typically an effective way to collect the debt.
Debt collectors might use small claims court; advocate wage garnishment, or even file for bankruptcy in an effort to collect on their clients' debts. It's common for debtors who refuse to pay their debts to have their wages garnished via court and law decrees enforced.
A court-authorized administrative wage garnishment allows a company (such as a debt collection agency or the original creditor) to acquire a restraining order to withhold a certain percentage of a debtor's monthly salary.
This varies from country to country, but it may also be influenced by the kind of job one has and the amount of money one makes each month.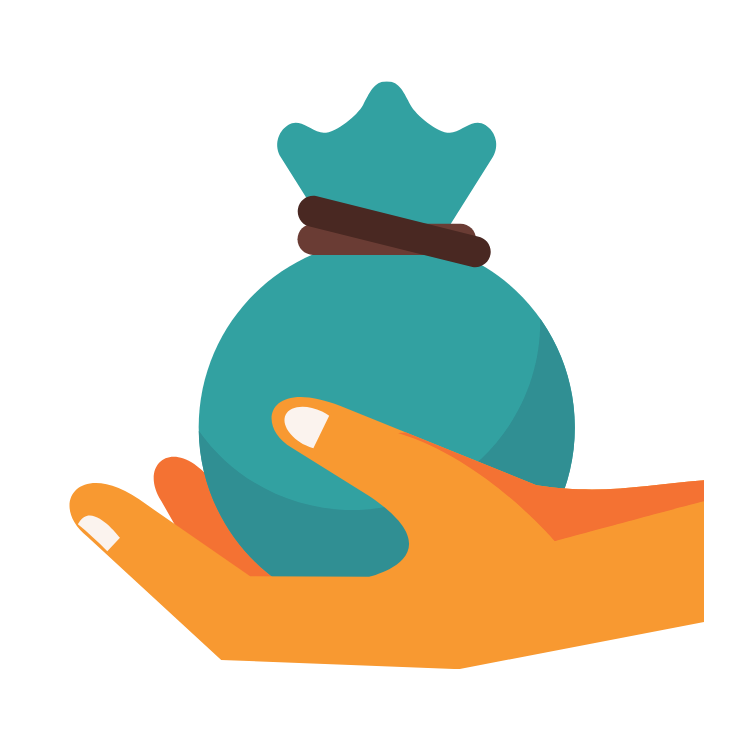 Garnishment in the United States is limited to 15% of a debtor's monthly income, which is regulated by the 1996 Debt Collection Improvement Act. Laws like the Financial Conduct Authority in the United States, keep an eye on and control how debt lawyers do their jobs.
Debt collection agencies, as well as those governing debt recovery lawyers, must be adhered to by debt recovery solicitors.
In the United States, the Bankruptcy Abuse Prevention and Consumer Protection Act, Canada's Collection Agencies Act, and the Fair Debt Collection Practices Act all apply to DCAs (Debt Collection Agencies), whereas in the United Kingdom, the "Solicitors Order 1976" governs debt lawyers.
Debt Collection Lawyer Vs. Debt Recovery Agent: What's The Difference?
Debt collection agencies and lawyers are the only options left for people who have tried everything else to get their money back.
Debt Collection Agency
A debt collection agency is a corporation that lenders and creditors use after they have failed in their own efforts to recover a debt from a person or a business. It is common for debt collection companies to operate on behalf of the creditor in exchange for a fee or a portion of the debt recovered as a result of their actions.
As a creditor's first line of defense in the fight to recoup an overdue debt or unpaid account, collection agencies deal with a never-ending stream of customers, debtors, and collection concerns.
Collection agencies use the following methods to collect money:
Calling the debtor at his or her place of work or residence
Sending out postal notices of late payments
Reaching out to friends and neighbors of a debtor in an effort to learn more about them
Report late payments and delinquent accounts to the credit reporting agencies.
Credit card debt, unpaid medical bills, and overdue utility bills are some of the most common types of consumer debt that debt collection companies deal with. Those who owe hundreds or even thousands of dollars should think about working with a collection agency since they have the resources and collection procedures to handle a large number of accounts.
Debt Collection Attorney
Debt collection attorneys have a wide range of legal options at their disposal to pursue people who refuse to pay their debts. As a general rule, credit reporting bureaus do not disclose late payments or defaults to debt collection lawyers because of the harassment they cause.
They will instead take the following actions:
Send the debtor a letter of legal action if they don't pay up.
Initiate the action to take the debtor in court.
Use the monetary judgment.
A money judgment is enforced by utilizing the legal system to learn about the debtor's assets, seize those assets, and use those assets to pay off the judgment debt. In New York City, a money judgment may also serve as a lien on the debtor's real estate. In order to sell or refinance a house, the debtor must first pay off the obligation.
A lawyer for debt collection may also produce a formal settlement agreement if the parties are able to come to an agreement on the payment of the debt. Debtors who wish to make monthly installment payments might have an attorney draft a written contract that outlines the payment terms
They can also include critical elements like interest and the recovery of attorney's fees if the debtor fails to make the installments. They can charge a portion of the money they recover or an hourly rate for their services.
Pre-agreed payment arrangements take into account the debtor's solvency, size, and amount owed, as well as how long the debt has gone unpaid.
What Can Collections Attorneys Do That Collections Agencies Don't?
A debt collection law company will issue a demand letter and subsequently file a lawsuit against the debtor if the debtor has failed on their payment obligations. We may undertake more aggressive collection efforts after we've obtained a judgment against the debtor.
They could have liens put on their property, have their wages garnished, or have their bank accounts seized.
Our legal team at BB Law PLLC is ready to represent you in court should the debtor challenge the legality of the debt or the amount due.
In the meantime, the collecting agency cannot make any threats that they can't carry out. Additionally, you might make notice of legal action against the debtor.
If a debt collector uses legal action, the debtor is likely to be forced to either pay the bill, come up with a repayment plan, or declare bankruptcy.
A collection law company may represent you in court to protect your interests as a creditor in the case of bankruptcy.
Is Hiring Collection Attorney Ethical?
The Collection Attorney held a high degree of ethics. This implies that attorneys can't represent themselves but must represent their clients' best interests.
Licensed Pennsylvania lawyers are also subject to the Regulations of Professional Conduct, which is a collection of rules and principles that attorneys must adhere to or face disciplinary action from the state's licensing agency.
Consider the attorney's expertise and demeanor before retaining their services; this will help you make an informed decision about who to choose.
If the debtor is overly aggressive or unwilling to go the additional mile, lawyers may be the best choice for you.
Is This The Most Effective Debt Collection Methods?
Even when a debtor refuses to cooperate, filing a lawsuit on behalf of the creditor typically results in payment in full or a settlement. There are few good reasons why a debtor would wish to spend money on legal fees when the money might be used to settle the debt instead.
The debtor's failure to reply to a settlement offer or to answer a court summons might lead to a judgment being issued.
Although this may appear to be the most efficient method, each collection case is unique, and the debtor may be persuaded to pay with a simple phone call or letter.
Lawyers specializing in debt collection are often retained only when legal action is necessary against very troublesome debtors. Most of the time, you don't need to hire a lawyer to collect a debt if the pre-legal steps work.
Final Thoughts
Getting money from an overdue loan or account may be challenging. Whatever kind of debt you're dealing with, you may be asking yourself, "What should I do and how far should I go in collecting?"
You must consult a lawyer if the debt amount is substantial. A collection agency may be the best option for lesser consumer debts. However, a creditor should always do research to make sure that the agency or lawyer they choose has the right skills and is willing to give your case the time and attention it needs.
BB Law PLLC is located in New York City. Our debt collection lawyers have been working to recover our clients' unpaid obligations.
Our clients range from sole proprietors to multinational corporations. Call us to get free case evaluations at 212-729-1477