Expert Global Solutions and its affiliates, the largest debt collection agency in the world, have agreed to stop harassing customers with allegedly unlawful debt collection calls and to pay a $3.2 million civil penalty, the largest ever obtained by the Federal Trade Commission against a third-party collection company. Marking it one of the largest debt collection lawsuit of all time.
The Largest Debt Collection Lawsuit in The US
As alleged by the FTC in its complaint, businesses engaged in unfair debt collection practices, including calling customers multiple times a day, even after being asked to stop, early in the morning or late at night, and at work, despite employers' prohibitions on such calls.
But what was the largest debt collection lawsuit?
The FTC also claimed that companies left messages disclosing the debtor's name and the fact that a debt existed in the first place. Even when customers said they didn't owe the bill, the companies kept trying to collect it without making sure the charge was correct.
Customers who dispute the validity or amount of a debt will have only two options under the proposed order: the defendants must close the account and cease collection efforts immediately, or suspend collection efforts until they have conducted a reasonable investigation and verified that their information about the debt is accurate and complete.
As part of a proposed order, the defendants can't leave voicemails that say who the claimed debtor is and that they may be behind on payments.
Defendants must also: Won't contact a number in order to collect debt; While attempting to collect debt, refrain from harrying, oppressing, or abusing a customer; Do not discuss a customer's debt with other parties; not communicate with a consumer at work if it's clearly inconvenient or prohibited by the consumer's employer; except in limited circumstances, cease communications if a consumer has requested it; A year after the date of the order, the defendants must record at least 75% of all debt collection calls and keep the recordings for 90 days after they are made.
Over 32,000 people work for Texas-based Expert Global Solutions, which has three other companies under its umbrella: ALW Sourcing LLC, NCO Financial Systems, and Transworld Systems, Inc., which is also known as North Shore Agency, Inc.
The corporations have offices in Canada, Barbados, India, the Philippines, and Panama, in addition to their U.S. headquarters.
A 4-0 decision was taken by the Commission to allow the staff to send the complaint to the Department of Justice and to adopt the proposed consent decree.
On July 8, 2013, the Department of Justice (DOJ) filed a lawsuit and proposed a consent decree on behalf of the Commission in the Northern District of Texas. Before the proposed consent decree can go into effect, the court has to agree that it is fair.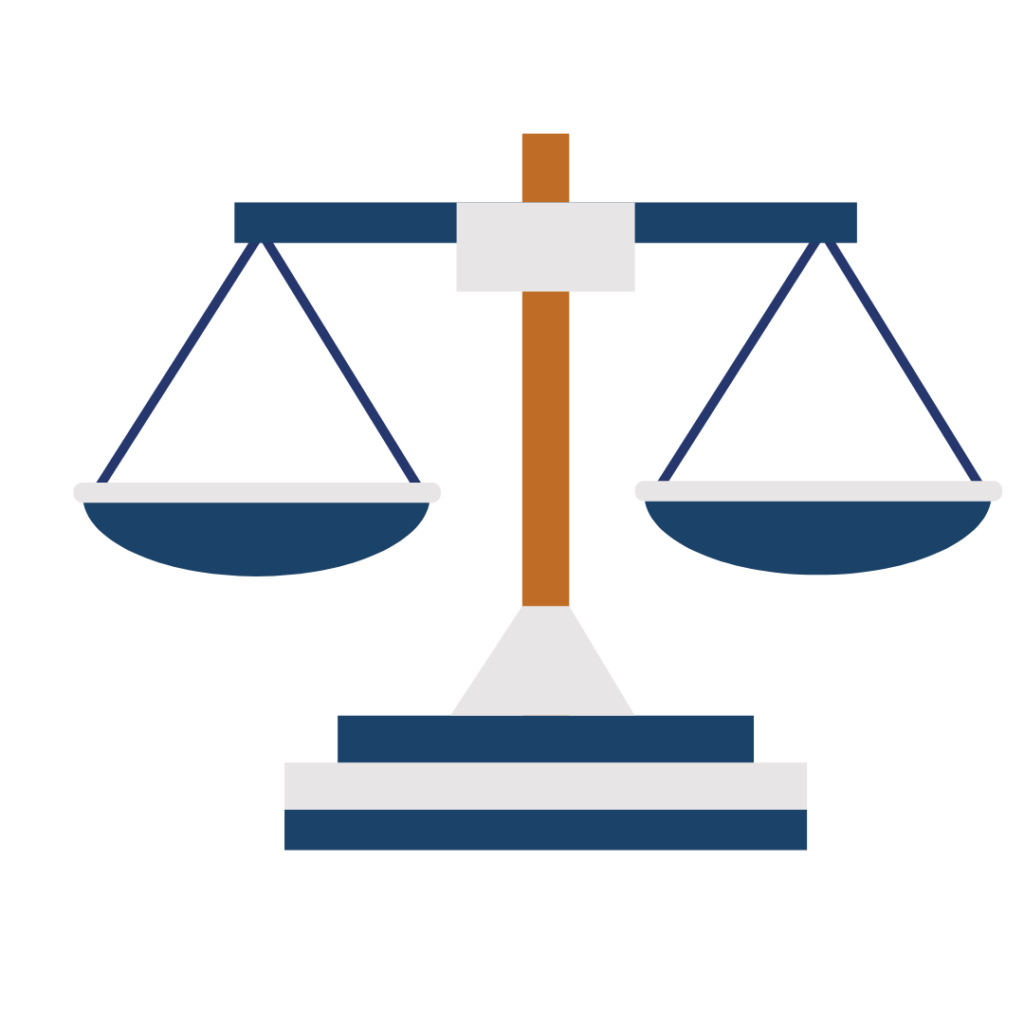 However, if the Commission has "reason to think" that the law has been or is currently being violated, and a proceeding in the public interest is warranted, the Commission will allow an investigation to be conducted. When signed by a District Court judge, consent decrees become legally binding.
The Federal Trade Commission's objective is to protect consumers against unfair, misleading, and fraudulent business activities and to disseminate knowledge on how to avoid being a victim of one.
Visit the FTC's online Complaint Assistant or them to make a complaint in English or Spanish.
More than 2,000 civil and criminal law enforcement organizations throughout the world have access to Consumer Sentinel, an online database maintained by the Federal Trade Commission (FTC). Several consumer subjects are covered on the FTC's website for free.
Become a fan of the FTC on Facebook and follow us on Twitter to stay up to date on the newest FTC information and tools.
The Largest Student Loan Lawsuit In The US
As a consequence of the historic settlement agreed between the American Federation of Teachers (AFT) and the U.S. Department of Education in Weingarten v. DeVos, thousands of people with student loan debt will soon be debt-free.
The lawsuit, filed over the Education Department's complete inability to implement its own public service loan forgiveness program, was first filed in July 2019.
Peter Huk, Randi Weingarten, Jessica Saint-Paul, and Debbie Baker are the four named plaintiffs in the action.
As a result of the historic deal, teachers, nurses, and firemen around the country, as well as other public workers like police officers and firefighters, now have a chance to have their student loan debts significantly reduced or perhaps completely eliminated as a result of the historic deal.
PSLF promises to cancel student loan debt after ten years for people who work in public service and pay their monthly expenses on time. Since its beginning in 2007, the program has helped less than 2% of those who applied.
There was widespread servicer misbehavior; there were unclear and even inconsistent instructions regarding the status of their applications; and there was no clear method for disputing erroneous decisions by the service providers.
Those who feel they were wrongfully refused forgiveness will now be able to file a formal complaint with the court. Borrowers will be able to get credit for several years of missed payments, bringing them one step closer to complete forgiveness of their debts.
"With this settlement, we have assured that a promise made is a promise maintained," adds Weingarten. The AFT has battled hard for years to make PSLF function for the borrowers it was designed to aid.
"Congress promised relief to individuals who spent their lives serving the public, but 98 percent received a debt sentence instead. Those who trusted the government's promise but were denied due to no fault of their own are finally vindicated today.
As a result of this debt collection lawsuit, the remaining student loan debt of the eight AFT plaintiffs will be forgiven. This will save these public servants close to $400,000 in interest costs.
Weingarten goes on to say that "this accord unravels the Gordian knot of PSLF implementation and highlights the power of campaigning and collective action." For the millions of educators, nurses, public workers, and other AFT members whose lives have been upended by the heavy monthly repayments, this is a game-changing triumph. In addition, it strengthens the Education Department's PSLF changes, which were previously announced.
The Benefits Of A Debt Collection Lawsuit
The settlement provides for:
A lawyer who specializes in debt recovery helps you take the required legal measures to reclaim unpaid client bills.
To recover significant debts, chase debts from big businesses, or get additional legal help, you need to contact a debt collection lawyer.
Think about things like the attorney's fees, areas of expertise, and court representation before employing them.
Oklahoma City's longtime choir instructor, Debbie Baker, will be reimbursed for $81,336. Because the AFT also sued loan servicer Navient in a separate case, Baker decided to become an associate member of the union.
"When no one else would listen, the AFT stepped forward." "It's really life-changing and, to be honest, overwhelming," Baker adds. When I agreed to make these payments, I did so in good faith, and we never should have been placed in this position with thousands of dollars in interest and fees improperly imposed by the servicer. Especially during a pandemic, when I've been teaching in person every day, being cheated in this way is unacceptable. As a result of this settlement, "things are now back to normal."
Further crucial PSLF changes:
More transparency about the reasons why borrowers were denied PSLF, as well as increased transparency about turnaround times and results for PSLF, so borrowers know what to expect when seeking relief;
UC Santa Barbara professor Peter Huk, who teaches writing, will be reimbursed $33,913. Despite Huk's best efforts, his loan servicer continually misled him that he was on a PSLF-eligible repayment schedule, resulting in more than a decade of meticulous loan payments.
Huk says he's glad that "many thousands of borrowers will enjoy the advantages" of the PSLF program, which he learned about 14 years ago but which was mismanaged by loan servicers and the Department of Education.
When it comes to a legal battle for transparency and accountability, I'd want to express my deepest thanks to the AFT.
Check out the AFT Voices blog for more stories from AFT members about how they got rid of their student debt.
Aftermath Of Debt Collection Lawsuit
Education Secretary Arne Duncan said last week that fundamental changes to the PSLF program would be implemented.
As part of its ongoing collaboration with the Biden administration, the AFT hopes to guarantee that public employees may quickly and easily earn credit for qualifying payments and soon see a zero balance on their student loan accounts when those reforms go into effect.
Summer, an online resource that the union has backed, will help union members and associate members get rid of their debt or pay it off faster.
US Debt Problem with a Healthcare
The amount of medical debt that Americans owe has gone up, and most of it is in states that haven't taken advantage of the Affordable Care Act's Medicaid expansion program.
Unpaid medical bills totaled $140 billion in 2013, according to a new study published in JAMA on Tuesday. According to previous research, Americans owed $81 billion in medical debt as of the end of 2016.
Researchers in this new study examined all patients with unpaid medical bills, including those without credit cards or bank accounts. According to a study that analyzed 10 percent of all credit reports from the credit rating organization TransUnion, about 18 percent of Americans have medical debt that is in collections.
Unpaid medical bills have overtaken credit card debt as the most common kind of debt owed to collections agencies in the United States since 2009. As the economy got better after the Great Recession, the total amount of debt, including debt for medical bills and other things, went down.
More frequently than not, "when you think of Americans receiving debt collection phone calls, letters, and door-knocks, it is because of the American health care system," said a health economist at Stanford University, Neale Mahoney, and the primary author of the article.
All medical bills owing to health care providers are not included in the $140 billion in debt, since it only includes debts sold to collection agencies. Legal expenses and wage garnishments from hospital debt collection cases are not included in the total number of lawsuits filed against patients.
Medical costs paid using credit cards or long-term payment arrangements are not included. Differences in how loans are categorized by various credit rating agencies may explain some of the discrepancy between the current estimate and the earlier, smaller one.
Why You Need Debt Collection Lawyer
For some people, the best way to get back unpaid bills may be to hire a debt collection attorney.
In order to recover significant debts, seek debts from major corporations, or to acquire additional legal help, you need to consult with an experienced debt collection attorney.
Consider the attorney's costs, specializations, and court representation before employing a debt collector.
Small business owners should read this article in order to learn how to recover debts from nonpaying customers.
Even though it's irritating, you don't have to give up hope of recouping the money you're entitled to — you may always take legal action to do so.
You'll need a debt collection attorney on your side if you find yourself in this situation. In order to make an informed decision, it's critical to know what to expect from a collection attorney and how their services vary from those of collection agencies.
What Now?
We recognize that anybody in need of legal representation has a plethora of options from which to pick. Unlike other attorneys, we don't only claim we're sensitive to our customers' requirements; our track record demonstrates it by the recommendations we get from delighted clients.
When calling our office after hours or on the weekend, you'll frequently get through to a lawyer despite the fact that many legal offices shut at 6:00 p.m. Nothing is taken for granted here. We are grateful for the patronage.
Give us a call if you need innovative solutions for your debt collection lawsuit!